December 13th, 2011
video games
I spent a lot of my summer last year down Chicago-way working with the good folks at High Voltage Software on their Wii-exclusive first-person shooter, CONDUIT 2. I had a lot of fun on the project and with the team helping make a really cool game.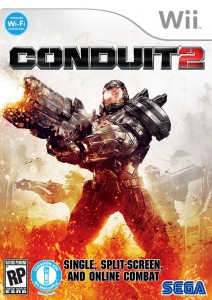 I found out today that (insanely-)popular entertainment site IGN.com has announced their Best of 2011 shortlists and have honored CONDUIT 2 with three nominations in the Wii category: Best Graphics, Best Multiplayer Game, and BEST STORY! Wow! I am humbled and honored by the nod and wish the folks at High Voltage the best. They're up against some pretty heavy competition in all categories but, as cliche as this may sound, the honor really is in the nomination.
So thanks to IGN for the nomination and to High Voltage for the opportunity to work on such a great game!
1 Comment »